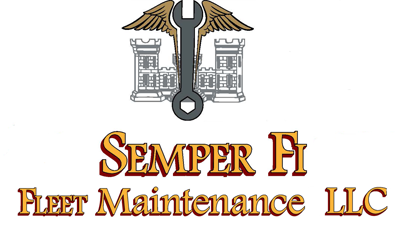 APPOINTMENT
Hours


Mon

9:00AM - 5:00PM

Tue

9:00AM - 5:00PM

Wed

9:00AM - 5:00PM

Thu

9:00AM - 5:00PM

Fri

9:00AM - 5:00PM

Sat

Closed

Sun

Closed

Semper Fi Fleet Maintenance Service LLC

444 West Lake Street
Suite 1700
Chicago, IL 60606
872-228-7825
Semper Fi Fleet Maintenance Service LLC Offers Mobile Truck and Trailer Repair You Can Count On!
Reliable Fleet Assessments done here! Give us a call for more information.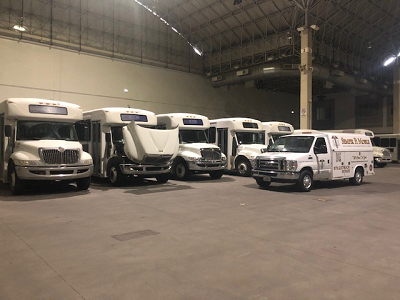 Since 2012, Semper Fi Fleet Maintenance Service LLC has provided fleet vehicles in the Chicago, IL 60606 area with comprehensive repair services that include Fleet General Services, Fleet Brakes, Fleet Drive Train, Fleet Electrical, Fleet Engine Work, Fleet Front End Services, Fleet Suspension Work, Fleet Wheel Services, Fleet Trailer Work, and Fleet Welding Services. Our goal is to offer the best services available at affordable prices to get you back on the road in no time.
FLEET MANAGER WITHOUT THE COST
We can maintain your fleet vehicles by tracking the preventative maintenance schedule and letting you know when it's time for service. Besides preventative maintenance, we can take care of everything from minor repairs to major repairs. We take the headaches out of maintaining your fleet!
If you already have a fleet manager or mechanics on staff, no problem! We can provide overflow service to get your mechanics caught up.
SPECIALLY DESIGNED SERVICE VEHICLES
Our Service vehicles are specially designed and equipped to perform up to 85% of all vehicle maintenance and repair requirements ON-SITE. Waste oil is pumped into onboard holding tanks and disposed of in an environmentally friendly manner.
QUALIFIED SERVICE TECHNICIANS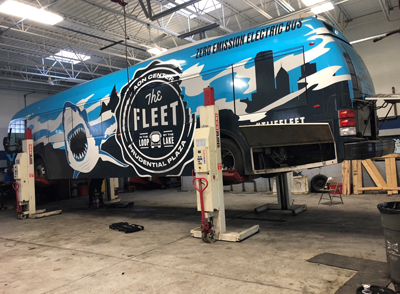 Semper Fi Fleet Maintenance Service LLC strives to have service technicians with high training levels and experience. Our technicians are qualified in both gas and diesel engine maintenance and repair. All of our technicians are provided continued training in all new technology and vehicle changes and updates. All of our technicians meet the DOT and air brake certifications. We also have a technician on staff who is state certified in Compressed Natural Gas. Certificates are available for review upon request.
INSURANCE COVERAGE PROTECTION
In addition to coverage on each service vehicle, Semper Fi Fleet Maintenance Service LLC maintains garage keepers insurance and $2,000,000.00 comprehensive general liability coverage for our protection. Certificate of insurance available upon request.
PARTS
Semper Fi Fleet Maintenance Service LLC uses only high quality parts. All parts installed are backed, generally, by a manufacturer replacement guarantee. All truck repairs, trailer repairs and vehicle services are guaranteed.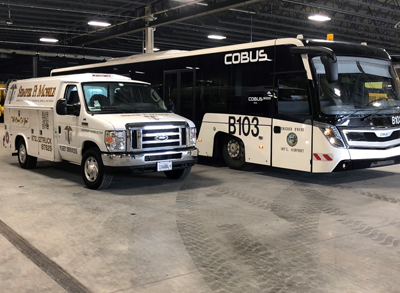 For a high-performing vehicle, trust Semper Fi Fleet Maintenance Service LLC with your repair needs. To learn more about the services we offer, please contact us by phone at 872-228-7825 or send us an email. We also invite you to learn more about our dedication to you, our valued customer.
Why Use Us?
QUALITY SERVICE & REPAIRS
LOCALLY OWNED & OPERATED
INTEGRITY ALWAYS!
FULLY INSURED
HIGHLY EXPERIENCED DIESEL & GAS TECHNICIANS
UNIQUE POWER OIL DRAIN SYSTEM
CLEAN AND ENVIRONMENTALLY FRIENDLY
CONVENIENT CUSTOMER SERVICE
PREMIUM CUSTOMER SERVICE
WE BRING SERVICE TO YOU
ELIMINATE SERVICE HEADACHES
NO CONTRACTS
COST SAVINGS SOLUTIONS
COMPREHENSIVE PREVENTATIVE MAINTENANCE REDUCES LONG TERM COST & EXTENDS LIFE
ELIMINATE DROP-OFF/PICK-UP HASSLES AND WASTED LABOR
REDUCE VEHICLE DOWN-TIME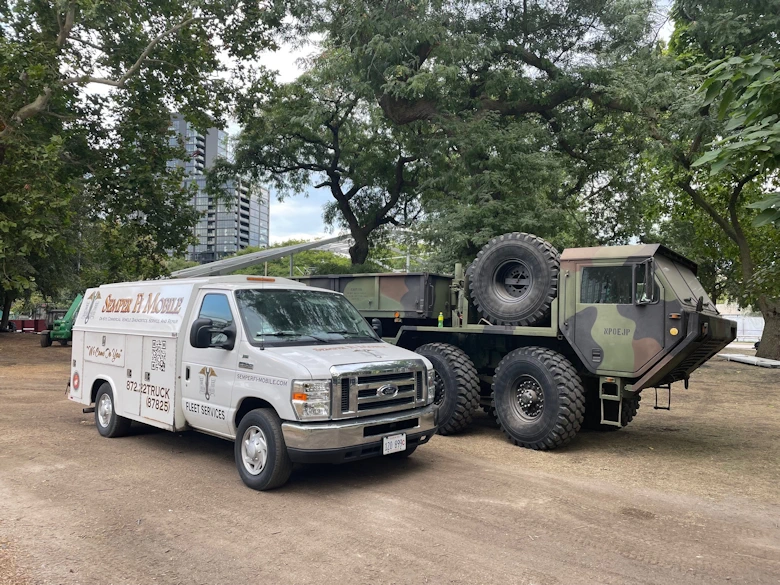 LATEST NEWS
Preventive Auto Maintenance For Severe Driving
Reduce the Effects of Severe Driving On Your Car Are you an "aggressive" driver? Everyone answers "no" to this question...
READ MORE
5 Regular Auto Maintenance Items That Save Real Money
Save Money And Time With Simple Preventative Maintenance From Semper Fi Fleet Maintenance Service LLC A little auto maintenance goes a long way toward...
READ MORE
Semper Fi Fleet Maintenance Service LLC
444 West Lake Street
Suite 1700
Chicago, IL 60606
872-228-7825