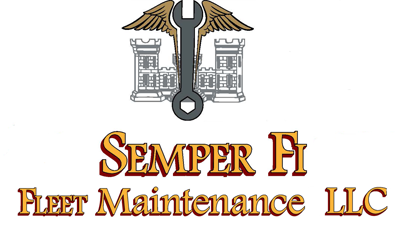 APPOINTMENT
Hours


Mon

9:00AM - 5:00PM

Tue

9:00AM - 5:00PM

Wed

9:00AM - 5:00PM

Thu

9:00AM - 5:00PM

Fri

9:00AM - 5:00PM

Sat

Closed

Sun

Closed

Semper Fi Fleet Maintenance Service LLC

444 West Lake Street
Suite 1700
Chicago, IL 60606
872-228-7825
In 2012, we began providing our customers in Schaumburg, IL with professional fleet repair services. Today, our well-trained team of professionals is capable of working with all different makes and models. We believe that it is important that our Schaumburg customers understand what services we are suggesting and why. At Semper Fi Fleet Maintenance Service LLC, it is important that you feel confident in the vehicle you have invested in.
Call 872-228-7825 to voice any concerns you have with your truck, and we can discuss your fleet repair options.
If your vehicle is making unusual noises, leaking liquids, or not driving smoothly, it may be time for a checkup. Our services include Fleet General Services, Fleet Brakes, Fleet Drive Train, Fleet Electrical, Fleet Engine Work, Fleet Front End Services, Fleet Suspension Work, Fleet Wheel Services, Fleet Trailer Work, and Fleet Welding Services.
See you at Semper Fi Fleet Maintenance Service LLC soon, where we have operated with integrity in truck repair since being established in 2012.
Semper Fi Fleet Maintenance Service LLC
444 West Lake Street
Suite 1700
Chicago, IL 60606
872-228-7825